Hemel Cosmetic Clinic offers a range of non-surgical dermal fillers treatments from Juvederm Ultra, Restylane, Emervel and Revanesse. They are composed of a specially formulated type of hyaluronic acid (HA) that exists naturally in your skin. They are natural, biodegradable gels that flow easily and smoothly into your skin, instantly filling out those troublesome facial lines, furrows and wrinkles, leaving a smooth and natural look and feel. So, you'll notice an immediate difference after just one anti-wrinkle treatment.
Cost: 1 ml syringe = £250
The number of syringes required will obviously depend on how much filling needs to be done.  So, it is advisable to book a FREE no obligation consultation, where our medically qualified cosmetic specialist can assess your needs, explain the procedure and give you an accurate quotation.
What are Dermal Fillers?
Juvederm Ultra and Restylane Dermal Fillers are used at Hemel Cosmetic Clinic. They are sterile gels used to plump up areas of sunken, lined or furrowed skin, helping them look firmer and restoring the skin's former youthful appearance.
Both Juvederm Ultra and Restylane are Hyaluronic Acid (HA) gels. HA naturally occurs throughout the human body in the connective tissue of our skin and along with collagen forms the building blocks of healthy tissues but is quickly used and resorbed. Juvederm Ultra and Restylane HA's have been stabilized and are known as NASHA gels (non animal sterilized hyalinuronic acid gels).
With a safety profile of less than 1:20,000 patients experiencing a hypersensitivity, Restylane and Juverderm Ultra HA's are regarded worldwide as the global benchmark of proven quality, efficacy and safety with 10 million treatments as further testimony to their pedigree.
Who will do my Dermal Filler Treatment?
Kevin Loughlin has been injecting dermal fillers into lips, cheeks, nasolabial folds and tear troughs since 2009.  He is fully qualified and experienced to advanced level.
Here are some examples of his work.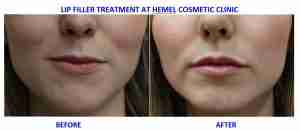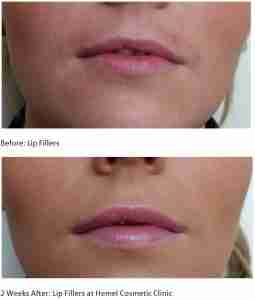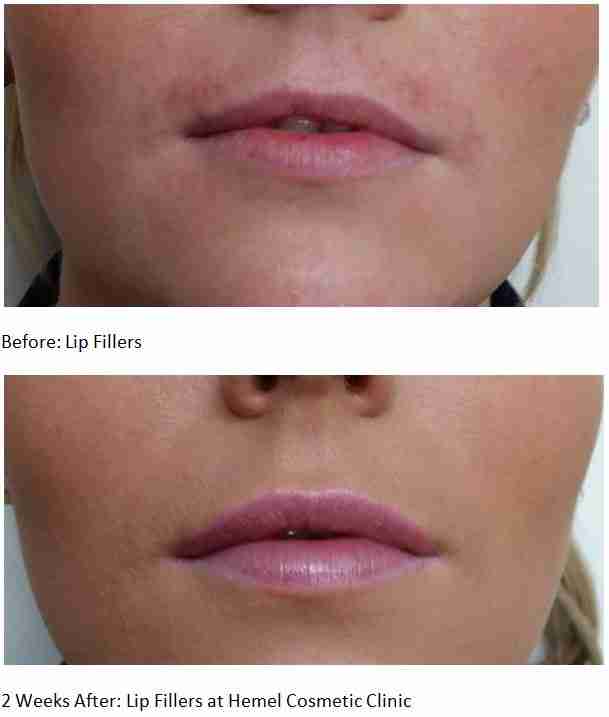 Where can Dermal Fillers be used and what are the benefits?

Juvederm Ultra and Restylane dermal fillers are very popular treatments for wrinkles, furrows and facial lines. The dermal filler treatment helps to smooth and 'fill out' unwanted:

Nose to mouth lines and furrows
Lines and furrows extending downwards from mouth corners
Deep and persistent frown lines
Lipstick lines
Smokers' lines
Crow's feet
Forehead lines
Lip volume loss or irregularity
Jaw line irregularity
Bridge of nose irregularity

Benefits:

More youthful appearance
Results seen immediately
Tailored to your needs
Restores volume
Lasting 6-9 months depending on area treated
Normal activities resumed immediately after treatment
Safe with very low risk
Animal free sterile production, therefore no allergy test necessary

Who is suitable for Dermal Fillers?

There is no upper or lower age limit for anti-ageing treatment with the Dermal Filler range of products (except for children), but those patients with very thin skin will need different treatment than those with thicker skin. Dermal Fillers are colourless gels injected into the skin. Your medical cosmetic practitioner will be able to advise on whether you are well-suited for treatment, and which product is best for which indication.

Who is not suitable for Dermal Fillers?

Who shouldn't be treated with the Dermal Filler range of anti-ageing treatments? There is no upper or lower age limit for anti-ageing treatment with the Dermal Filler range of products (except for children), but those patients with very thin skin will need different treatment than those with thicker skin. Dermal Fillers are colourless gels injected into the skin. Your medical cosmetic practitioner will be able to advise on whether you are well-suited for treatment, and which product is best for which indication.

What is the cost of Dermal Fillers?

| | | |
| --- | --- | --- |
| Juvederm Ultra | 1st 0.88 ml | £300 |
| Juvederm Ultra | Subsequent 0.88 ml | £300 |
| Restylane | 1st 1 ml | £300 |
| Restylane | Subsequent 1 ml | £300 |

The number of mls required will depend on each individual's unique needs. Therefore, Hemel Cosmetic Clinic offers a free initial consultation, when a medical cosmetic practitioner will discuss and assess your needs.

Call 01442 248885 for your free consultation.

Who will perform my Dermal Filler treatment?

The treatment will be carried out by Kevin Loughlin D.C., BSc (Hons), BSc (Chiro), RGN, a Medically Certified Cosmetic Practitioner. He has over 22 years experience working in both the NHS and Private Practice.

Kevin has the relevant training and experience required to ensure that you receive the very best of care and attention. As well as administering treatments, he is also highly qualified to advise on what is the most appropriate treatment plan for each of his patients.

We offer free, no obligation consultations. This is an opportunity for us to learn more about what you want to achieve and for you to ask any questions you may have. As well as talking you through your treatment options, we will give you more information on the treatment process and what you can expect as a patient of the Hemel Cosmetic Clinic.

How long does the Dermal Filler procedure take?

An initial consultation plus treatment normally takes 50-60 minutes. Subsequent treatments last 20-30 minutes on average.

What is the down time after Dermal Filler treatment?

You can return to normal activities immediately after treatment. You will receive verbal and written after care information relating to how best to look after the treated area.

Does Dermal Filler treatment hurt?

Because Juvederm Ultra and Restylane gels both contain anaesthetic agents they keep discomfort to a minimum. A topical (applied to skin) anaesthetic cream will also be used to further improve comfort during the treatment.

Is treatment safe and are there any side effects with Dermal Filler treatment?

Restylane and Juvederm Ultra gels are the most popular facial fillers used in the world today and more than 10 million treatments have been carried out since the launch of Restylane in 1996.

Both Juvederm Ultra and Restylane are Hyaluronic Acid (HA) gels. HA naturally occurs throughout the human body in the connective tissue of our skin and along with collagen forms the building blocks of healthy tissues but is quickly used and resorbed. Juvederm Ultra and Restylane HA's have been stabilized and are known as NASHA gels (non animal sterilized hyalinuronic acid gels). With a safety profile of less than 1:20,000 patients experiencing a hypersensitivity, Restylane and Juverderm Ultra HA's are regarded worldwide as the global benchmark of proven quality, efficacy and safety with 10 million treatments as further testimony to their pedigree.

Possible side effects:

Occasionally there may be some bruising at the site of injection, normally this clears several days after treatment.
If you are prone to cold sores then it is advisable to use a relevant cold sore cream for 1 week before treatment.

What to do next?

We offer free, no obligation consultations. This is an opportunity for us to learn more about what you want to achieve and for you to ask any questions you may have. As well as talking you through your treatment options, we will give you more information on the treatment process and what you can expect as a patient of the Hemel Cosmetic Clinic.

For a free consultation call



01442 248 885



info@hemelcosmetic.com